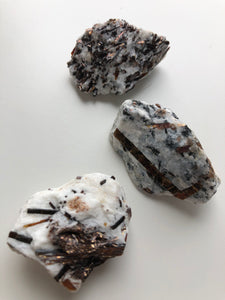 Natural astrophyllite formations from Russia.
This stone shines the light on the darkest corners of the psyche, enhancing self knowledge, self acceptance, and multidimensional awareness. As Astrophyllite infuses your system with light, it will help you uncover and connect with your true purpose.
Please note that these products are sold individually (ex. selecting a quantity of 3 will mean that you receive 3 individual items).