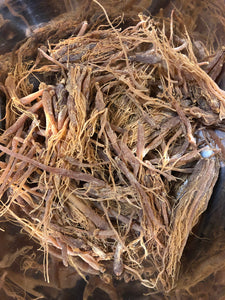 Going back to ancient times, Panax ginseng was used to increase energy and stamina and to give the immune system a boost.
Panax ginseng may aid in diabetes management. In a research review published in
PLoS One
in 2014, for instance, scientists analyzed 16 previously published randomized controlled trials focusing on ginseng's effects on blood glucose levels for people with and without diabetes.
Panax ginseng has been shown to improve cognitive performance, mainly short-term memory, according to a 2015 research review of the beneficial health effects of ginseng.
Panax ginseng may be an effective and safe treatment for erectile dysfunction. A 2011 review of alternative medicines for sexual function arrived at a similar conclusion, finding Panax ginseng the only dietary supplement to improve erectile function with no safety issues.