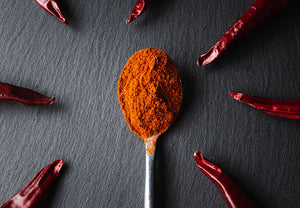 Cayenne pepper is known to have several health benefits. Some of them are:
1. Boosts metabolism: Cayenne pepper contains capsaicin, which can increase metabolism and help reduce hunger.
2. Promotes digestion: Cayenne pepper has been found to stimulate the digestive system, increase saliva production, and help alleviate indigestion.
3. Supports heart health: Capsaicin in cayenne pepper can help reduce cholesterol levels, lower blood pressure, and improve circulation.
4. Anti-inflammatory: Cayenne pepper can reduce inflammation and pain in the body due to its anti-inflammatory properties.
5. Boosts immunity: Cayenne pepper contains antioxidants that can help boost the immune system and protect the body against infections.