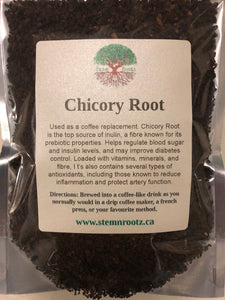 Manganese and vitamin B6 are naturally occurring in chicory and have been tied to improved brain health.

May aid bowel movements.

May improve blood sugar control.

May support weight loss.

Easy to add to your diet
To brew basic chicory coffee, use about 2/3 ground coffee and 1/3 chicory. Brew as you normally would in a drip coffee maker, a French press, or your favorite method.