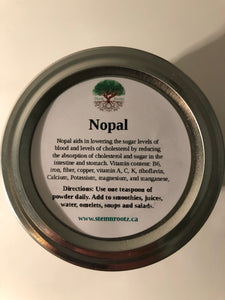 Nopal is actually popular for its health advantages for curing diabetes, obesity, hangovers, and high cholesterol. It carries anti-inflammatory and antiviral characteristics.
Nopal aids in lowering the sugar levels of blood and levels of cholesterol by reducing the absorption of cholesterol and sugar in the intestine and stomach.

The health benefits of nopal are because of vitamin content: Vitamin B6, iron, fiber, copper, vitamin A, vitamin C, riboflavin, Calcium, Potassium, magnesium, manganese, and vitamin K.